Alexa – The Advanced Voice Activated Technology is here to Evolve Your Workplace
Alexa is all ready to play a leading role in enterprise development
Voice-activated technology has been around for quite some time now. Remember the IVR that you often listen to while punching digits to get to your request – that is your traditional form of voice-activated technology. However, Interactive Voice Response (IVR) fails miserably to understand clear and explicit requests and ends up presenting maddening and irrelevant options.
Then there is Siri. It is good and we really appreciate its efforts, but it is still imperfect. Siri is still trying to improve its natural language processing.
On the other hand, writers, medical professionals, and medical transcriptionists have been using speech recognition software for years now. Similarly, other voice-activated devices that control your home appliances, such as the AC and washing machine, and that provides security to your home have also gained much popularity.
No doubt about it, these apps are pretty good and effective. However, if you start speaking beyond the words issued in the formatting commands, they become challenging to use. Most speech recognition software that medical transcriptionist use do not recognize words that are beyond medical terms.
Entry Alexa and Other Similar Voice-Activated Apps
Here comes Alexa, the most inventive voice-activated technology you will ever come across. From simple transactions, like answering "what's the cricket score between India and Australia", "what agile technology in sales means" Alexa has evolved into answering direct questions that require narrow, definable and to-the-point answers.
Alexa and similar other Voice-Activated Technology based apps, such as Google Home, Apple's HomePod and Microsoft's Invoke will soon be used to improve management functions and cut costs across several prime industry verticals, including IT, Healthcare, Manufacturing, Aviation, Financial Services, and Law. Alexa is already accessible from your smartphone, apart from your kitchen counter and echo.
And soon, Alexa's new skills or voice commands will help businesses comprehensively – be it at a developing stage, or at marketing management, for an administrative purpose or for business analysis.
Alexa's Technology Supports Smart Phones
According to a survey, 95% of Americans use some kind of smartphone and what will be more inescapable in terms of quantity is mainstream adoption are voice-enabled mobile applications. In other words, people will look for voice-activated apps that they can simply download on their existing smartphone, without fretting over purchasing a completely new device, setting it up, and learning how to use it.
Most of us are not yet comfortable with the idea of giving voice-activated devices whole access and control over our home devices, security, cars, and workplaces.
This is where Alexa makes things easier with comprehensive third-party integration, outperforming Siri, Google Voice, and Cortana. The Introduction of Amazon Alexa Skills Kit (ASK) ensures that third-party app developers are able to create apps powered by Alexa without needing any native support. ASK allows mobile and web app developers to tap the power of Alexa and it's 30, 000 plus and growing skills.
It also lets developers build in the cloud for free without any coding required.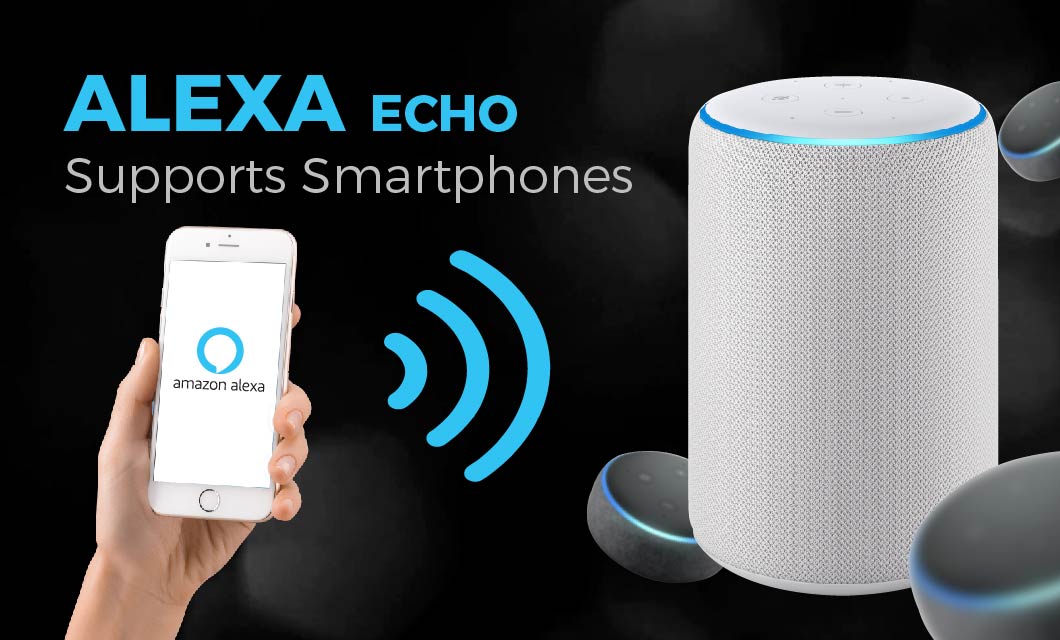 Alexa Allows Personalised Business Experience with Alexa Skills Sets
Alexa Skill Blueprints is a new way introduced by Amazon to create personalized skills and responses for Alexa. App developers just need few sets of easy to use templates and they will be all set to develop customized experience for their consumers, management, and end users.
Alexa allows developers to build personalized voice experiences, making it even more useful for users' homes and offices. You can add any skill based on your requirement. It could be "Alexa, what is the best city in Madhya Pradesh, India?" or a particular skill that offers helpful information for your babysitter or driver or your housekeeper.
The experience of using Alexa Skills Blueprint is like filling in the blanks. You can use Skill Blueprints to create and share interactive stories and unlimited skills in areas like Fun and Games, Learning and Knowledge, Home, and Entertainment. Users will be able to share the skills via Social Media, Text, WhatsApp, Skype etc.
Amazon Alexa Skills KIT
Alexa's Skills KIT are separated into Various Models, such as Custom Interactions, Smart Home Skills, Video Skills, Flash Briefing Skills, and List Skills. Developers should have a good handle on the coding basics to customize an Alexa skill. Alexa Skills Kit helps developers to strategize and develop new skills based on customer requirements.
All they need is an Amazon Developer account to develop customized skills. Based on the requirement, the Alexa interface supports Lambda, the Amazon Coding Language.
For instance, the Custom Interaction skills require more legwork in determining terminology and overall model interaction, while the rest of Skills come with a pre-defined API that allows more effective skill building. While the former provides flexibility and innovation, the latter makes work easy and quick.
Custom Interactions and Skills:
Developers define the intent of the skill, sample utterances, and invocation names when creating a custom skill. In simple words, 'Intents' are the actions you want Alexa to perform. 'Sample Utterances' represents the words and phrases used to start Intents. 'Invocation Names' is added to identify each skill as a whole.
Alexa furthermore allows developers to add images, audio files, and video files to accompany a skill, which helps the skills to carry out their ultimate goals. Amazon Alexa provides custom skill structures prototype, which developers can use as a tool to measure the standard, quality, and compatibility of new skills created.
API based Personalised Skills
With pre-built APIs, developers need not have to define the interactions, as is the case of Custom Interactions, which allows them to quickly build skills on the platform. Each skill is broken down furthermore to develop specific business-related skills. Each API comes with different instructions that developers must follow. Developers may have to work with different API to create a single skill. The number of APIs totally depends on the skill you plan to create.
Top 10 Business-Savvy Skills by Alexa
We have compiled a list of Alexa skills for enterprise success that would make the Artificial Intelligence behind Alexa more business-savvy.
Skill 1: Cloud Admin
As the name suggests, Alexa Cloud Admin skill manages your cloud services linked with Amazon Web Services. Developers can create invigorating functions, such as customized Lambda Functions, Analyse bills, Manage EC2 instances, and so many other interesting stuff.
Skill 2: Astrobot
Astrobot is an email assistant, which lets Alexa handle customer's Gmail account or any other email account. Astrobot can read out messages, snooze notifications, delete and archive emails, and mark them as user instructions. What's more? It can even send replies to mail senders. Android and iOS app developers can also integrate Astrobot's Slack Version to power Android and iOS devices.
Skill 3: Quick Events
If you do not want to miss even a single important meeting and want to ace in time management, Quick Events will come to your rescue. You can either provide the details all at once or give them one by one. It is primarily integrated into your Google Calendar but can be personalized with other calendars as well. You can provide relative dates, such as 'coming Thursday or two Sundays from now'.
Skill 4: Ticket Now
TicketNow empowers IT service management. It allows you to create and manage IT incident tickets in ServiceNow. By integrating Alexa TicketNow to AWS, users will be able to not only create and manage tickets but also add and review comments on them and report SLA breaches, just by talking to Alexa.
You can customize Alexa skill as per company need, functions, and IT infrastructure. Amazon is still working on its features. So, as of now, you will have to manually feed in priority and urgent details via touch-screen or keyboard.
Skill 5: Voice Metrics
Voice metrics eases out the job of going through vital business data on Slack Board, Google Sheet or Amazon REST API by reading them out to the user. The Voice Metric API also allows developers to set up 'business briefing' for business data. Any business data – your sales, your staffs, your customers, your orders or inventory status – will be reported by Voice Metrics.
Skill 6: Vigil Web Monitoring
This skill lets IT technicians and staffs identify website downtime and get a status update on their company website. The skill will let users know everything about a site which is down and will notify users when the site is up.
Skill 7: Git Knife
Extremely beneficial for software development and related products companies, Git Knife is all about providing information about software, new tools, new programs, and new applications in Git repositories. It also helps you pick up new tools and software based on your requirement and budget.
Skill 8: RingByName
RingByName is a smart VOIP service meant only for businesses. It lets users place calls by number, even to people who are not in the database. The skill can initiate a call to any telephone or extension in seconds.
Skill 9: Runtime Helper
This one is for the programmers out there. Whenever programmers want to know the run time of an algorithm, Alexa will butt in with an accurate answer. It acts as a vocal crib-sheet for the time complexity of algorithms or data structure. It will report user on average access, search, insertion, and deletion run times.
Skill 10: Bug Tracker
If you are a regular user or developer of Apache open source projects, then Alexa is here to help you track bugs real time by allowing you to find out how many open or recently closed tickets a project has received. Bug Tracker also offers status updates on particular tickets. There is a published code for the skill on GitHub that allows anyone to create their own version, which they can link to their bug tracker.
Alexa's features have progressed 100% from 2017 and Amazon aims to bring in more functionalities to improve quality of life and quality of work. Soon Alexa voice-activated technology will be at the helm of the business, offering assistance to staffs to boost customer experience, reduce costs, and improve overall productivity.